After registration, you'll be left on the account center's Home section.
Create your site
Typlog lets users create multiple websites. To create a new website, click the New site button in the Home section.
For newcomers, Typlog offers a 7-day free trial. Turn on I want to have a try to create a trial site: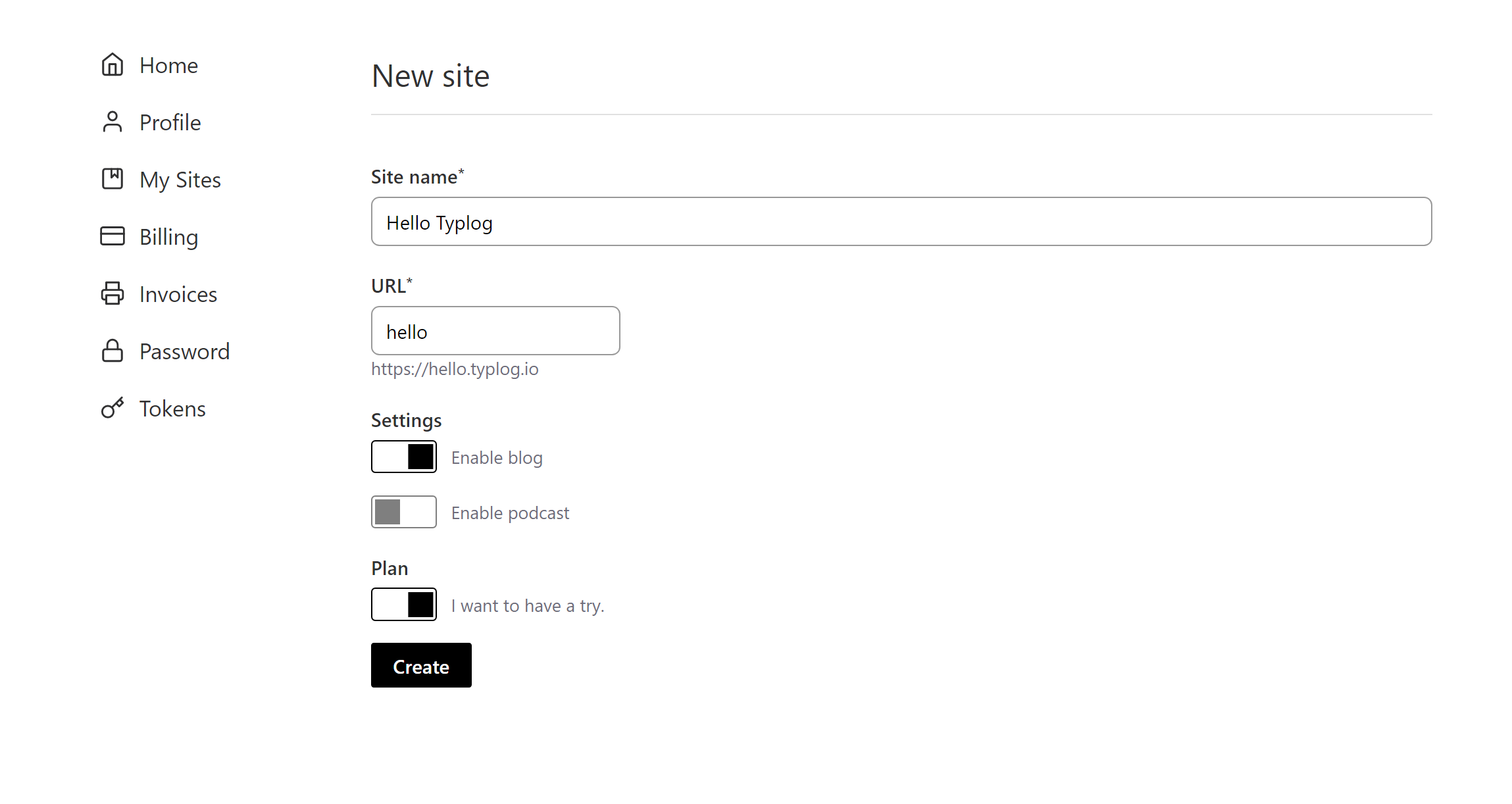 Upgrade your site
You can upgrade your site in Settings → Site plan.
If you haven't added your credit card yet, head over to the account center's Billing section first.