Typlog allows one user to own multiple websites. After the registration of your account, you will land on the account center.
Create a trial site
For newcomers, Typlog offers a 7-days free trial for you. In the account site, click New Site button to create a new site.
Turn on I want to have a try to create a trial site: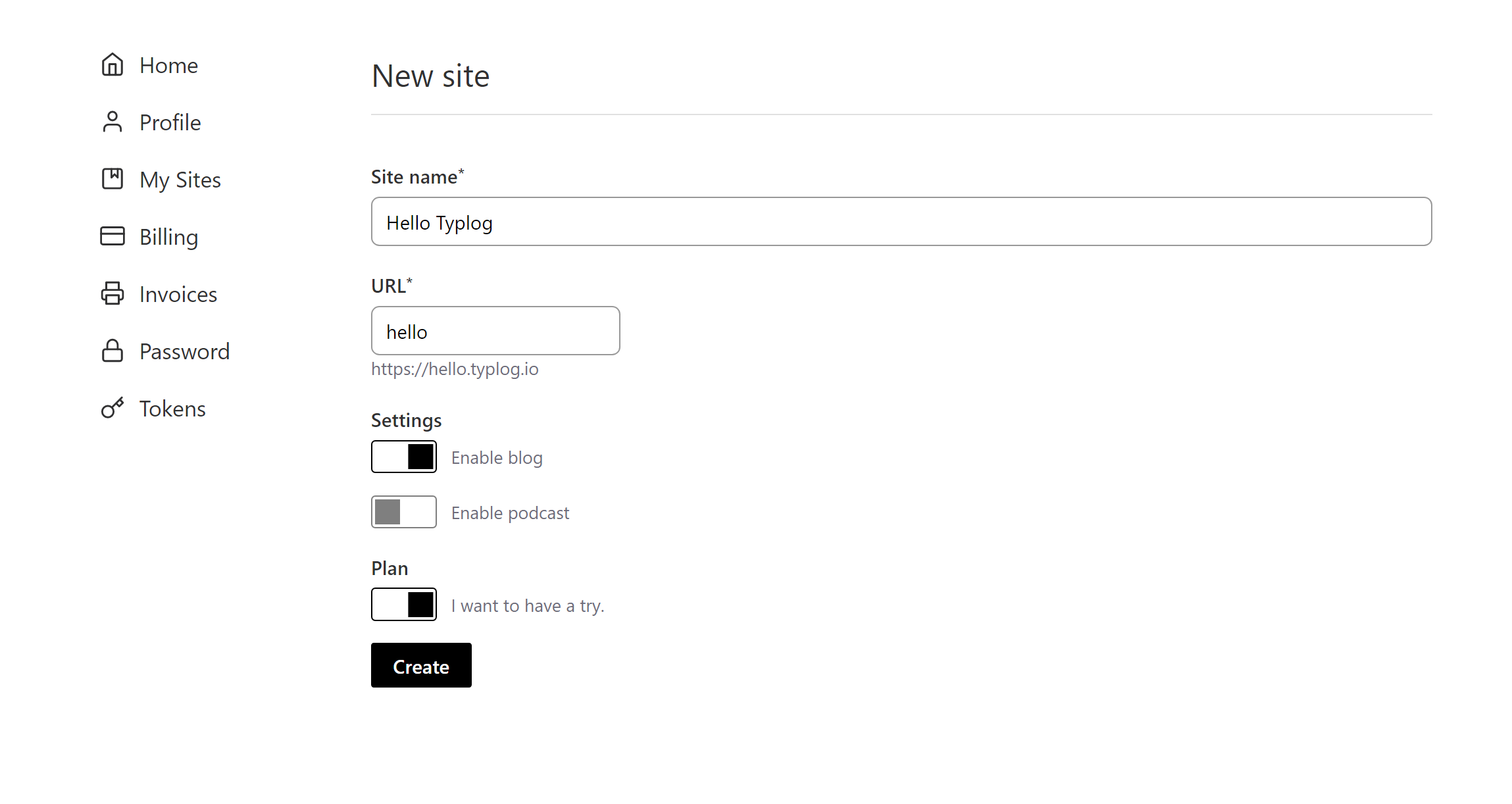 Upgrade site plan
You can always upgrade your site plan in your site Settings - Team/Site plan.
If you haven't add your credit card, head over to account center's Billing section.